RTI conducts study with MLV vaccine in calves with maternal antibody utilizing our BRSV infectious challenge model.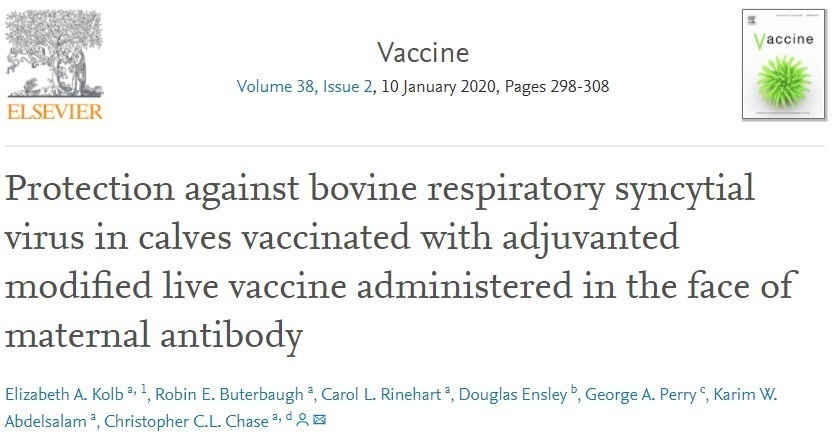 https://www.sciencedirect.com/science/article/pii/S0264410X19313787
---
Dr Greta Krafsur, DVM, DACVP from RTI LLC, and an accomplished scientist in bovine cardiopulmonary disease, discusses in Beef Vet magazine (Winter 2020) critical biologic pathways involved in bovine congestive heart failure. Interestingly, the critical pathways seem to involve lipid metabolism and inflammatory activation, mediated thru some newly identified genetic pathways, and the phenotype is perhaps not to unsimilar from human. For sure important to the feedlot and cattle industry, of which RTI is conducting new research for industry, but it also begs the question, does the late-feedlot bovine also serve as a translational model for human?