Christopher Chase, DVM, PhD
Chief Executive Officer / President
Dr. Chase leads the company's business development and strategic planning team. He works extensively with clients to identify the current challenges and needs of the animal health industry. He is currently a professor in the Department of Veterinary Science, as well as an adjunct professor in the department of Biology/Microbiology at South Dakota State University. Dr. Chase co-founded RTI, LLC in 1994, realizing a niche for a quality contract research organization in Brookings, SD by taking advantage of the resources and graduates of nearby South Dakota State University. His expertise in animal disease research allows him to integrate veterinary research with the practical aspects of clinical medicine to provide direction in protocol development.
Rolland Nevins, BS
Chief Operating Officer / Business Development Manager
Rollie joined RTI, LLC in September 2011, and is responsible for our strategic planning and new business development. During his more than 25 years in the livestock production industry he gained expertise in marketing, operations management, and budgeting. Rollie has a proven track record of instituting successful operational and marketing programs, and has built a strong history of client retention by developing and maintaining customer service programs.
Don Greiner, BS
Assistant Operations Manager
Don has an Ag Business degree with a minor in Animal Science from South Dakota State University. He has over 20 years of experience in livestock production including beef, dairy and swine. Don also has 12 years of experience in agriculture and commericial finance. He joined RTI in March of 2017 as the Assistant Operations Manager where he assists in overseeing all business units within RTI.
Carol Rinehart, PhD
Vice President of Scientific & Regulatory Affairs
Dr. Rinehart has more than 25 years of experience in the Animal Health Industry, primarily with licensing and the production of veterinary biological products. She is responsible for the registration of 20+ veterinary biological products within the cattle, swine, poultry and companion animal areas. Dr. Rinehart has been active in industry support groups including the Animal Health Institute (AHI) and Association of Veterinary Biologics Companies (AVBC), as well as, serving as Chairman of the Veterinary Biologics Section of the AHI in 2006 and representing the AHI on the International VICH Target Animal Safety Committee from 2003-2007. She has expertise in GCP, GLP, GMP, and R&D, Quality Assurance, and licensing requirements for veterinary biological products, as well as, trial design and monitoring.
Dr. Rinehart enjoys working to provide assistance in study protocol development and implementation, as well as, developing and completing product licensing plans for our clientele. She directs and advises our team of clinical researchers to carry out superior research services, and provides expertise in regulatory and QA affairs.
Julee L. Driver, PhD
Quality Assurance & Safety Manager
Julie received her Doctorate of Philosophy in 2009 from South Dakota State University. She has extensive knowlege of GLP regulations and has completed several GLP training sessions. At RTI, she is responsible for objectively evaluating each study to ensure it is performed according to study protocol, and that all data is collected, documented, and reported in compliance with all applicable regulatory requirements. As safety manager, Julee also coordinates safety training for employees, reviews safety procedures and performs safety audits.
Eduardo J. Vivas, DVM, MPVM, PhD
RTI-KC Clinical Site Manager and Research Veterinarian
Dr. Vivas earned his DVM from Universidad De Ciencias Aplicadas y Ambientales (UDCA) in Colombia. He received a Masters of Preventive Veterinary Medicine and his PhD in Integrative Pathobiology from the University of California, Davis (UCD). At UCD, he worked as a Graduate Student Researcher and Staff Researcher where he led many research projects in which he was responsible for trial design, monitoring, data collection and analysis. While working for the USDA as Veterinary Medical Officer for the Avian Health Group (Surveillance group that replaced the EDN 2003 Taskforce.), he gained extensive experience with Epidemiology, and Outbreak Investigation and Mitigation. He then worked with the 2008 Tuberculosis Taskforce in California where he was responsible for trace back investigations. At RTI Dr. Vivas manages the RTI Kansas City poultry research facility, overseeing poultry research studies and clinical research staff. Dr. Vivas works closely with clients and sponsors to ensure studies occur in compliance with protocols and regulations.
Additionally, Dr. Vivas has been active in professional organizations such as the American Association of Avian Pathologists and American College of Epidemiology.
Jessica Bonnema, DVM, MS
Clinical Research Manager and Clinical Research Veterinarian
Dr. Bonnema studied animal science and veterinary medicine at Iowa State University, graduating from the College of Veterinary Medicine in 2004. She was in a mixed animal private practice for 8.5 years, with a focus on food animal medicine. She then returned to Iowa State to teach and perform research for the Swine Medicine Education Center. While she was there, she also obtained a master's degree in Veterinary Preventative Medicine, graduating in 2015. Jessica's duties involve the management of RTI's clinical department and clinical research trials, protocol development, and the training of personnel in clinical skills. She has extensive experience in swine and beef cattle veterinary medicine and production practices.
Andrea Heinz, BS
Assistant Clinical Research and Regulatory Manager
Andrea has a Biology degree from South Dakota State University. She has over 11 years of experience in the Animal Health Industry with the majority of her time being spent in vaccine research and development. Her history has included both lab and clinical work with a major focus on swine and poultry. Andrea joined RTI in January of 2016 as the Assistant Clinical Research Manager where she manages study schedules and facility needs. Andrea is also one of the principle investigators for clinical studies overseeing clinical projects. As one of the leads in communications between RTI and study sponsors, she ensures studies are completed with compliance to protocols, Good Clinical Practices (GCP), or other relevant regulatory standards such as GLP when required.
T.J. Heinz, BS
Biologics Research and Vaccine Development Manager
TJ began working at RTI in February of 2016. He has over 10 years of experience in Animal Vaccine Research and Development with a focus on microbial and parasite vaccines. TJ has managed a variety of vaccine development projects moving products from development through licensing with expertise in molecular diagnostics and process improvement and optimization. TJ leads our Research Laboratory as well as vaccine process development and scale up.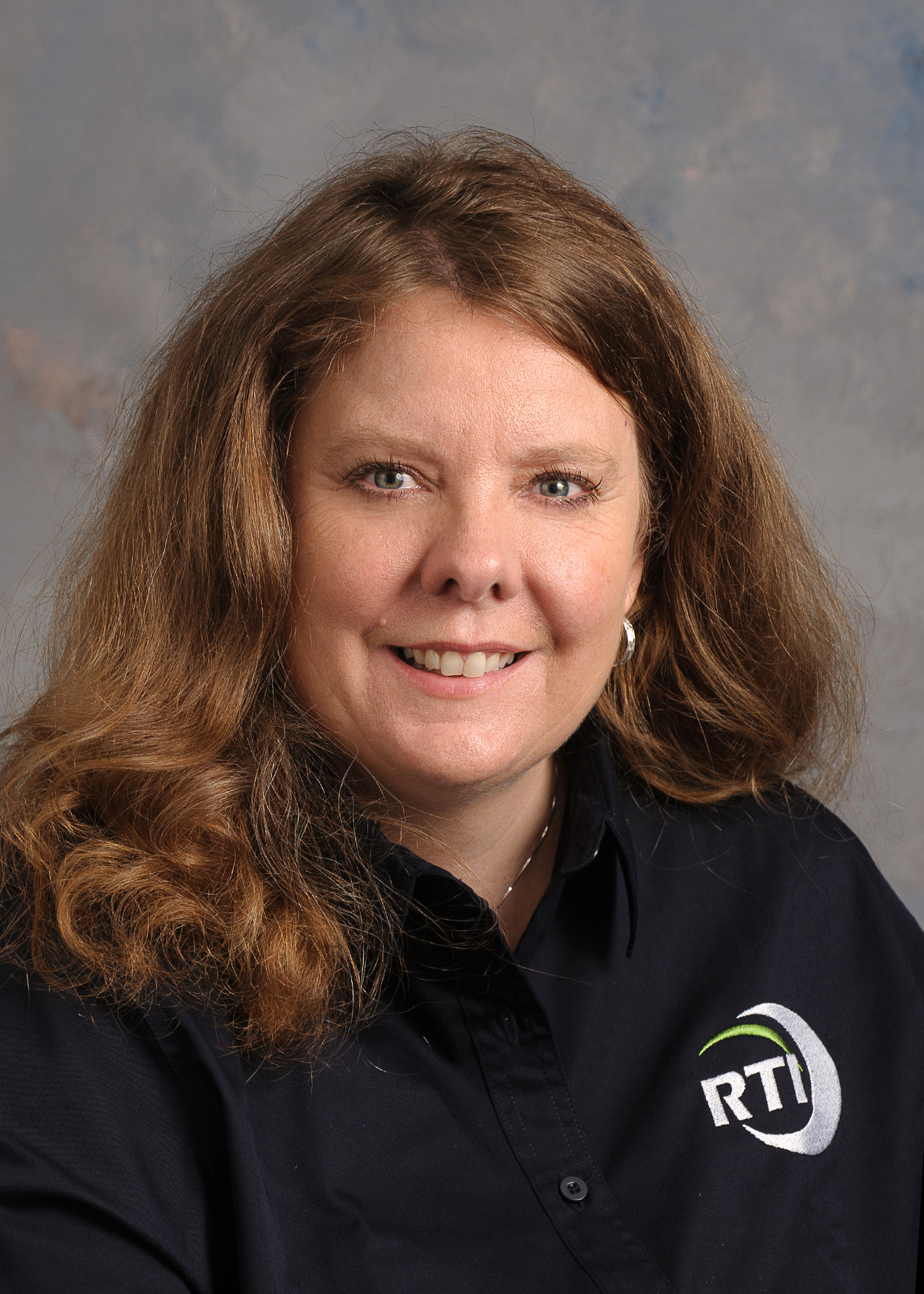 Sonja VanHolland, MT (ASCP)
Diagnostic Lab Manager and Bacteriology Specialist Manager
Sonja joined RTI, LLC in 2014. Sonja graduated from South Dakota State University with a Bachelor's in Microbiology, Bachelor's in Clinical Laboratory Science, and also a Minor in Chemistry. Sonja has 30 years of experience managing microbiology and diagnostic laboratories. Her past experience includes: managing a hospital microbiology department, a veterinary research laboratory, and a diagnostic, food safety, and seed health lab. At RTI, Sonja manages the diagnostic lab and provides bacteriology expertise to the clinical team. She also expands RTI's diagnostic, analytical testing, and service capabilities to food, pharmaceutical and biotech clients.
Kris Thompson
Human Resource Manager, Executive Administrative Assistant
Kris joined RTI, LLC in May 2013. She has over 17 years of experience in office management and office finance. At RTI, LLC Kris is responsible for management of RTI Human Resource programs and policies including recruiting activities, compensation and benefits administration. She is also responsible for the coordination of company schedules, calendars, communications and meetings, as well as, providing confidential, efficient, and accurate handling of daily accounting and financial needs of the company. Kris enjoys interacting with customers and clients, and developing business and personal relationships.
Sara VanderWal, BS
Clinical Research Technician, IACUC Coordinator
Sara holds an Animal Science degree from South Dakota State University. She has over 25 years of experience in the beef cattle and dairy industries, with 8 years of research experience in the areas of feedlot nutrition and beef cattle breeding. At RTI, Sara carries out clinical research trials according to sponsor and RTI protocol, as well as, compiling research data and reports. Sara also manages RTI's Institutional Care and Use Committe (IACUC), writing protocols, managing inspections and bi-annual meetings, tracking approvals, and coordinating protocol discussions.
Michelle Blaha, DVM
Clinical Research Veterinarian
Dr. Blaha joined RTI, LLC in May 2015. Dr. Blaha has experience with swine production and dairy production systems and she practiced as a small animal veterinarian before joining RTI. Michelle also has experience in a clinical pathology laboratory. As a clinical research veterinarian at RTI, Michelle manages research studies and communicates with sponsors to ensure RTI's study work meets their expectations.
Liz Kolb, MS, DVM
Clinical Research Veterinarian
Dr. Kolb joined RTI, LLC in September 2015 following her graduation with a degree in veterinarian medicine from The Royal Veterinary College in London, UK. Liz is well experienced in the realms of animal research through her extensive research activities while earning her master's degree in Veterinary Microbiology at South Dakota State University in 2011. As a clinical research veterinarian at RTI, Liz has quickly qualified for the role of principal investigator. Liz has a well-rounded production animal background with extensive work with dairy animals.