Christopher Chase, DVM, PhD
Chief Scientific Officer / President
Dr. Chase leads the company's business development and strategic planning team. He works extensively with clients to identify the current challenges and needs of the animal health industry. He is currently a professor in the Department of Veterinary Science, as well as an adjunct professor in the department of Biology/Microbiology at South Dakota State University. Dr. Chase co-founded RTI, LLC in 1994, realizing a niche for a quality contract research organization in Brookings, SD by taking advantage of the resources and graduates of nearby South Dakota State University. His expertise in animal disease research allows him to integrate veterinary research with the practical aspects of clinical medicine to provide direction in protocol development.
Rolland Nevins, BS
Chief Executive Officer
Rollie joined RTI, LLC in September 2011, and is responsible for our strategic planning and new business development. During his more than 25 years in the livestock production industry he gained expertise in marketing, operations management, and budgeting. Rollie has a proven track record of instituting successful operational and marketing programs, and has built a strong history of client retention by developing and maintaining customer service programs.
Kipp Erickson, PhD
Chief Operating Officer
Erickson earned his PhD in Cardiopulmonary Physiology from the College of Veterinary Medicine at Kansas State University and has served most of his professional career as a scientist and leader in both human and animal health drug discovery and product development. He brings significant knowledge and experiences from his time at Procter & Gamble Pharmaceuticals, Phamacia, Pfizer, Zoetis, VP of technology & commercialization at Intrexon and recently, as Director of Translational Medicine at the College of Veterinary Medicine at Michigan State University. He is well-connected to the idustry, has extensive experience in pharma/biopharma research and product development, strategy and business development, commercialization, licensing and patenting. Erickson is also an expert resource toward product concept development and creating of intellectual property, recognizing opportunities from faculty research and how to evolve them toward invention disclosures and forming connections with potential external partners.
Carol Rinehart, PhD
Regulatory Affairs
Dr. Rinehart has more than 25 years of experience in the Animal Health Industry, primarily with licensing and the production of veterinary biological products. She is responsible for the registration of 20+ veterinary biological products within the cattle, swine, poultry and companion animal areas. Dr. Rinehart has been active in industry support groups including the Animal Health Institute (AHI) and Association of Veterinary Biologics Companies (AVBC), as well as, serving as Chairman of the Veterinary Biologics Section of the AHI in 2006 and representing the AHI on the International VICH Target Animal Safety Committee from 2003-2007. She has expertise in GCP, GLP, GMP, and R&D, Quality Assurance, and licensing requirements for veterinary biological products, as well as, trial design and monitoring.
Dr. Rinehart enjoys working to provide assistance in study protocol development and implementation, as well as, developing and completing product licensing plans for our clientele. She directs and advises our team of clinical researchers to carry out superior research services, and provides expertise in regulatory and QA affairs.
Quality Assurance
Eduardo J. Vivas, DVM, MPVM, PhD
RTI-KC Clinical Site Manager and Research Veterinarian
Dr. Vivas earned his DVM from Universidad De Ciencias Aplicadas y Ambientales (UDCA) in Colombia. He received a Masters of Preventive Veterinary Medicine and his PhD in Integrative Pathobiology from the University of California, Davis (UCD). At UCD, he worked as a Graduate Student Researcher and Staff Researcher where he led many research projects in which he was responsible for trial design, monitoring, data collection and analysis. While working for the USDA as Veterinary Medical Officer for the Avian Health Group (Surveillance group that replaced the EDN 2003 Taskforce.), he gained extensive experience with Epidemiology, and Outbreak Investigation and Mitigation. He then worked with the 2008 Tuberculosis Taskforce in California where he was responsible for trace back investigations. At RTI Dr. Vivas manages the RTI Kansas City poultry research facility, overseeing poultry research studies and clinical research staff. Dr. Vivas works closely with clients and sponsors to ensure studies occur in compliance with protocols and regulations.
Additionally, Dr. Vivas has been active in professional organizations such as the American Association of Avian Pathologists and American College of Epidemiology.
Brittany DiVerde, DVM
Clinical Research Veterinarian
Dr. DiVerde joined the RTI team in 2018 as a Clinical Research Veterinarian and Principle Investigator. DiVerde earned her DVM at Iowa State University College of Veterinary Medicine in 2011, and has several years of small animal, equine and emergency medicine experience in private practice, and possesses a wide range of clinical and surgical skills, diagnostic medicine and treatment, and staff management. Prior to joining RTI, DiVerde was a public health veterinarian for the United States Department of Agriculture, where she gained additional expertise in livestock and poultry infectious diseases, gross pathology and infectious agent lesion identification, animal welfare, biosecurity and regulatory compliance.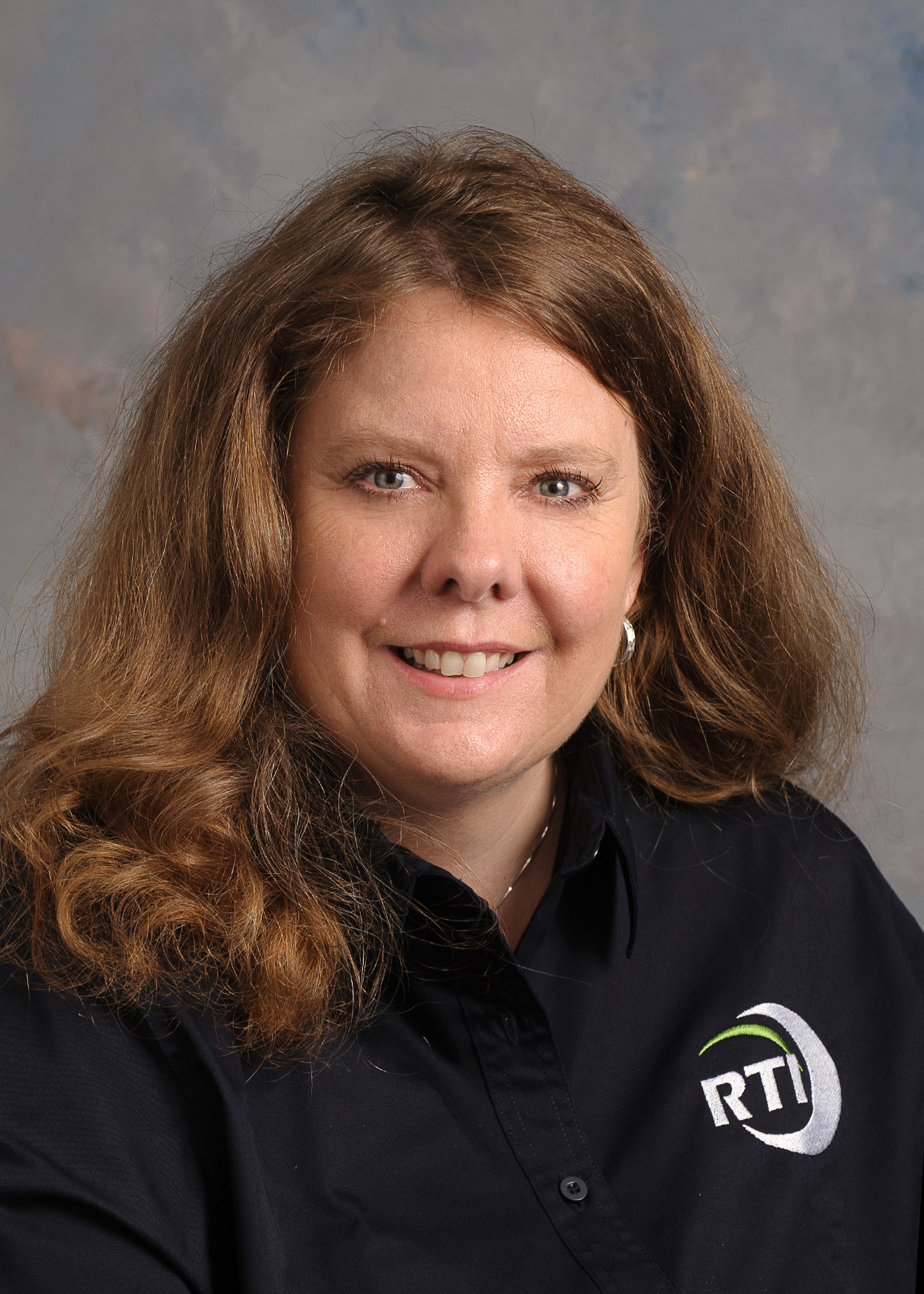 Sonja VanHolland, MT (ASCP)
Diagnostic Lab Manager and Bacteriology Specialist Manager
Sonja joined RTI, LLC in 2014. Sonja graduated from South Dakota State University with a Bachelor's in Microbiology, Bachelor's in Clinical Laboratory Science, and also a Minor in Chemistry. Sonja has 30 years of experience managing microbiology and diagnostic laboratories. Her past experience includes: managing a hospital microbiology department, a veterinary research laboratory, and a diagnostic, food safety, and seed health lab. At RTI, Sonja manages the diagnostic lab and provides bacteriology expertise to the clinical team. She also expands RTI's diagnostic, analytical testing, and service capabilities to food, pharmaceutical and biotech clients.
Sara VanderWal, BS
Clinical Research Technician, IACUC Coordinator
Sara holds an Animal Science degree from South Dakota State University. She has over 25 years of experience in the beef cattle and dairy industries, with 8 years of research experience in the areas of feedlot nutrition and beef cattle breeding. At RTI, Sara carries out clinical research trials according to sponsor and RTI protocol, as well as, compiling research data and reports. Sara also manages RTI's Institutional Care and Use Committe (IACUC), writing protocols, managing inspections and bi-annual meetings, tracking approvals, and coordinating protocol discussions.
Michelle L. Blaha, DVM
Clinical Research Veterinarian
Dr. Blaha joined RTI, LLC in May 2015. Dr. Blaha has experience with swine production and dairy production systems and she practiced as a small animal veterinarian before joining RTI. Michelle also has experience in a clinical pathology laboratory. As a clinical research veterinarian at RTI, Michelle manages research studies and communicates with sponsors to ensure RTI's study work meets their expectations.